Despite the fact that companies up to 5 people are small, they are quite effective. Team members are fully aware of any changes, all members know each other well, work is carried out on one or two projects, the team uses excel, and the only thing the team can use the project and task management system for is bug tracking, QA processes and documentation.
About team management
In general, the chief executive officer can handle the management of such a number of employees by himself.
Team Management Challenges
As the team grows, it becomes harder for the CEO to control everything. Just look at how the number of control lines increases in a team that grows from 5 to 10 people.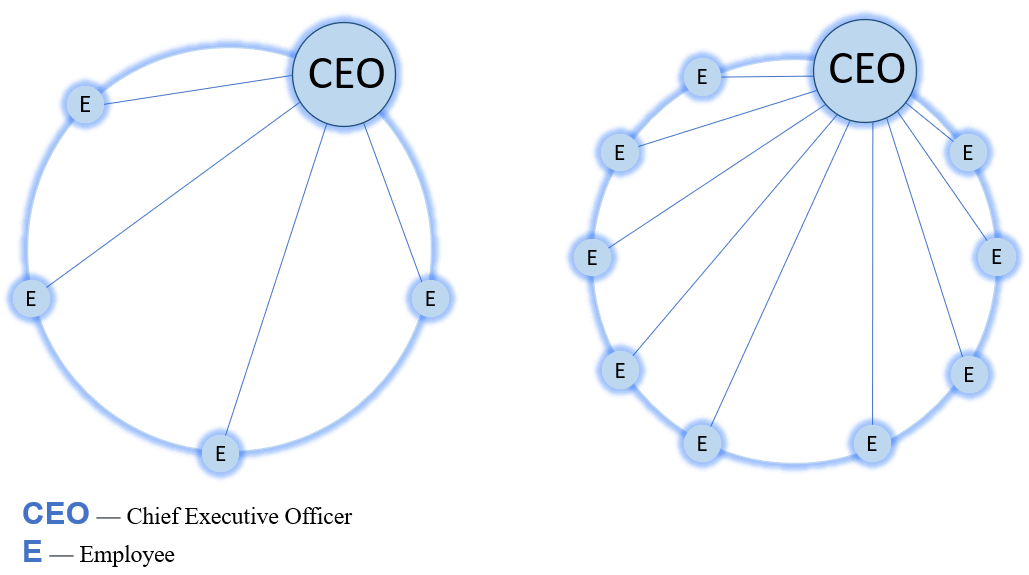 Due to the increasing number of control lines, such a problem as a decrease in labor productivity may arise. Most often, such an incident occurs due to the absence of the CEO in the workplace.
What is the best thing to automate?
At this stage, there is no great need for automation. Automation of management, namely the maintenance of reporting in the company makes sense only if the manager is not always present at the workplace.
The CEO should be the link between all the roles. In order to simplify the management mode at this stage:
it is desirable that your team makes reports, so you can understand who is working on what, which will facilitate strategic decision-making and help to correct the direction of the employees in time;
transform the process itself: if previously everyone was aware of absolutely all the changes, now there is a need to divide the team into smaller groups, which is the normal course of events;
define areas of responsibility, where each group is engaged in its part of a large project.
Read the next article "What is effective to automate in companies of 10 to 15 people?"