Companies of 15 to 25 people are the ceiling of small social groups. Departments consist of a small number of people and an informal organizational structure still prevails.
ABOUT TEAM MANAGEMENT
Let's be honest, no matter how high-class a CEO is, he cannot manage so many employees manually. Effective management in a company requires delegation of authority to 4-5 people, where each will have his own "management circuit" or "management bubble".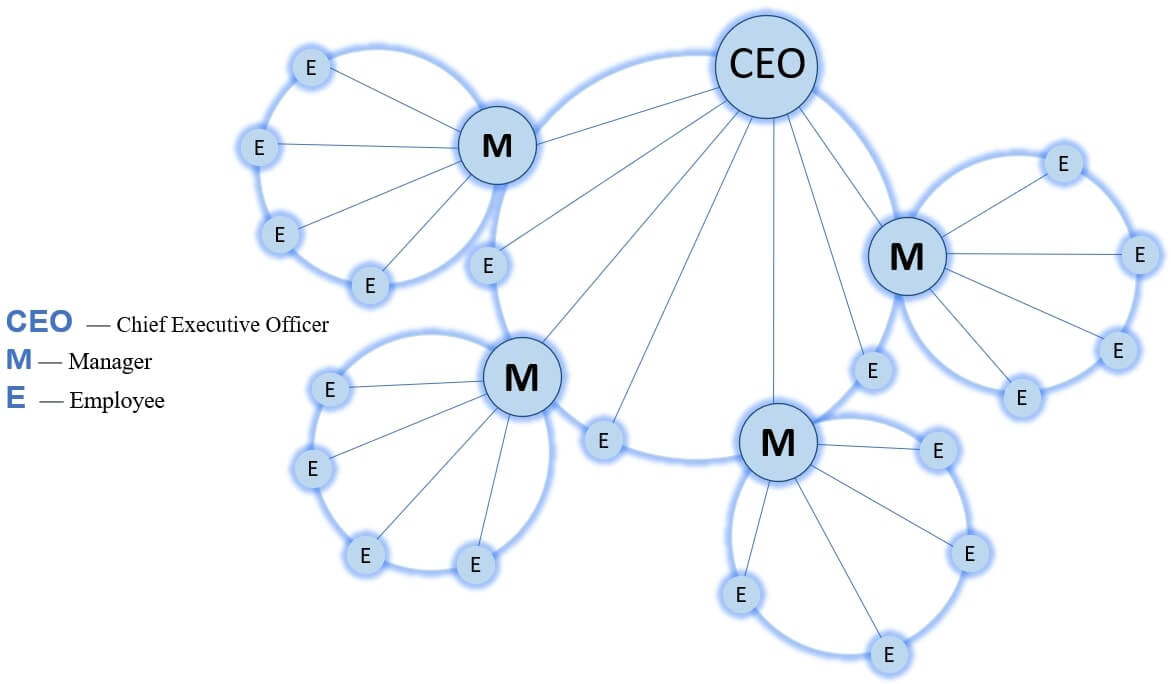 TEAM MANAGEMENT CHALLENGES
At this stage there can be changes in the number of employees. The company grows to 25 people, then decreases to 20 people. If such changes are repeated, management wonders, "Why does this happen?"
This happens because the processes in the company are not built correctly. In this case, the CEO must draw conclusions and identify bottlenecks in management processes. One of the biggest and most widespread mistakes made by the head of the company is the neutral management structure, in which specifics of management systems can be missed, as well as not delegating or improperly delegating part of the authority, which is instantly visible in the company.
What is the best thing to automate?
Delegation of authority should be automated at this stage. Although the CEO can check "management bubbles" (control the managers' management area using job descriptions), the ability to maintain discipline is already falling. Therefore, a management system for delegating some authority is an indispensable attribute of the company.
Read the next article "What is effective to automate in companies of 25 to 100 people?"