Content
Forex Solution
Based on our extensive experience, proven processes and understanding of the Forex industry, we have created a solution specifically for Forex brokers. 54origins FX Solution is a multimodular software created by our team for complete control and effective management of all Forex processes.
Our FX Solution includes CRM with Project Management software and AI-based sales optimization system - Sales Fire Starter.
Our solution is effective, easy to use and unique in the market.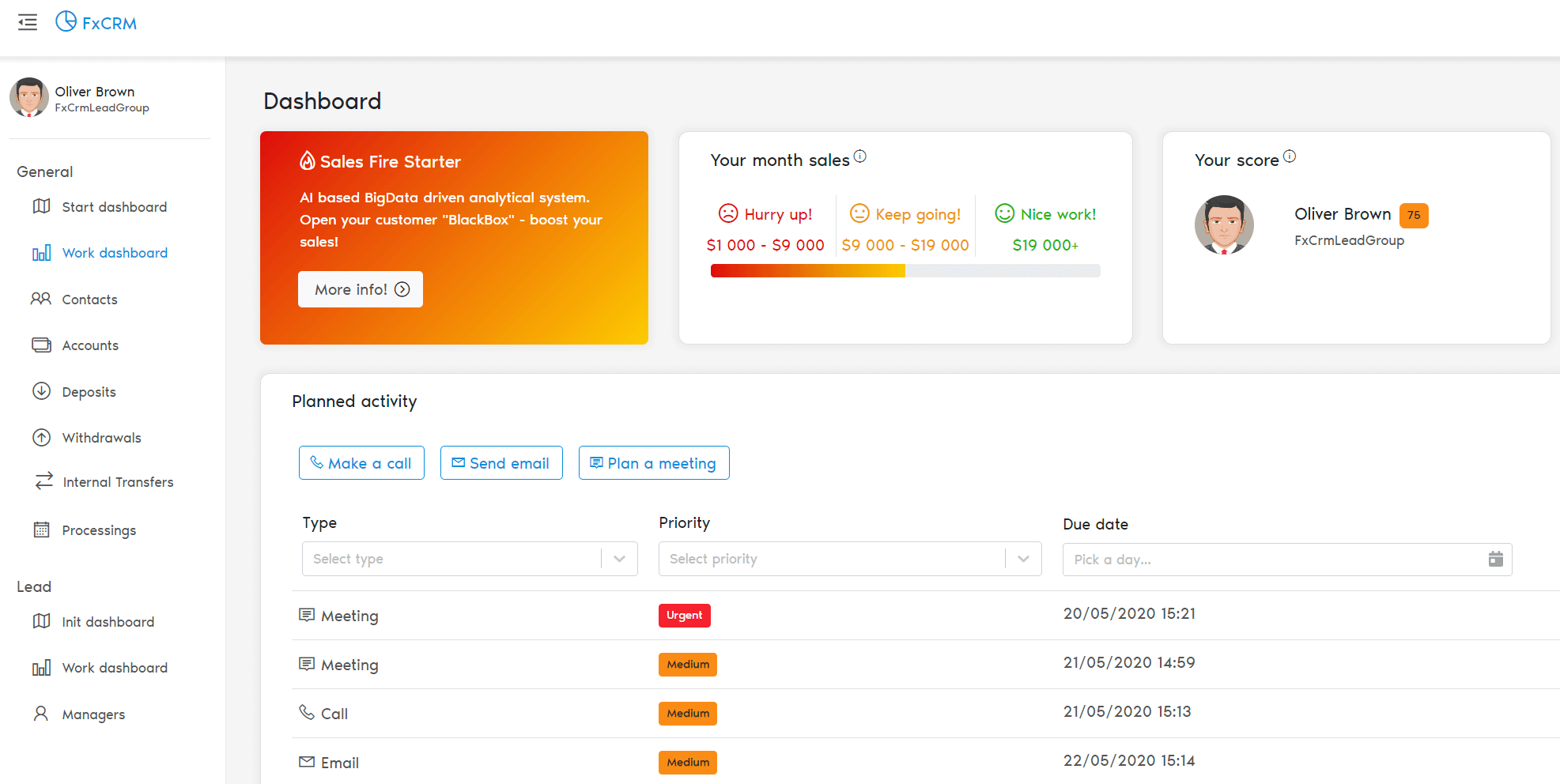 Key advantages of using FX Solution:
Quick integration of our FX solution into your company's processes.
Configuring reliable synchronization with MetaTrader 4 / MetaTrader 5, Member Area and any other data sources.
The special architecture allows for deep customization of all processes in FX Solution and guarantees complete adaptation of the solution to your company. In addition, our FX solution has a modular architecture. This means that customizing one component will not cause the entire system to stop.
The highest level of your data protection: copy protection, a flexible system of access rights to CRM by roles, a single authorization center and a single account in the system.
Effective management of the sales and sales department is achieved by saving resources, allocating areas of responsibility between managers, and real-time analytics. With 54origins FX solution, you can quickly respond to changes in the market and make the right decisions.
Increasing sales by creating and tightening healthy internal competition, which is achieved by gamification of the interface for managers.
Detailed statistics and creation of specialized reports for your company will help you track all the important performance indicators.
Sales Fire Starter platform
Special attention should be paid to the Sales Fire Starter platform, which is already integrated into the FX Solution.
Sales Fire Starter is a revolutionary artificial intelligence-based sales optimization system. Our FX solution includes a unique sales analysis system that will helps you choose the best and most effective sales methods for each of your customers, automatically determine the right manager for a particular client, thereby increasing the efficiency of the sales department.
Sales Fire Starter analyzes and predicts customer behavior, generates useful tips that will help you not to miss the "right moments".