Grafana
Grafana is an open platform for metric analysis and visualization. This tool provides a convenient and intuitive interface for displaying time series data. It easily integrates with various data sources such as Prometheus, InfluxDB, Elasticsearch, and many others.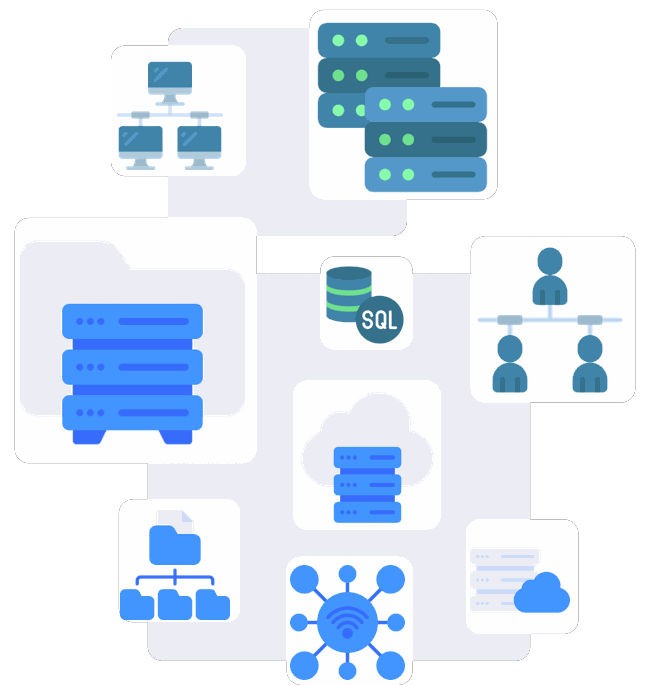 Main Features and Capabilities of Grafana
Data Visualization
Grafana provides a wide range of options for graphical representation of metrics, especially effective when working with time series, allowing data to be detailed for specific time intervals.
Adaptive Control Panels
Users can create their own dashboards with the necessary graphs and metrics, customize their appearance and structure, as well as use variables and templates for quick panel adaptation.
Support for Multiple Data Sources
Grafana easily integrates with various data storage systems, allowing data from different sources to be combined in a single dashboard.
Alerting and Notification System
Users can configure conditions for automatic notification in case of anomalies, as well as send notifications to various communication channels.
Applications of Grafana
System Monitoring
Grafana is often used to display metrics of server, database, application, and infrastructure performance. This allows technical specialists to timely identify and resolve issues, as well as optimize performance.
Log Analysis
In combination with tools like Elasticsearch, Grafana can assist in analyzing and visualizing logs. This is useful for detecting system behavior patterns, diagnosing errors, and ensuring security.
Business Analytics
Grafana can be adapted to display business metrics and indicators. This provides managers and analysts with the ability to monitor key performance indicators (KPIs) and make informed decisions.
Integration with IoT Devices
With support for various data sources, Grafana can be used to visualize data from IoT devices, aiding in monitoring and analyzing smart equipment performance.
Grafana is a powerful and flexible tool for data visualization, allowing companies, including ours, to make informed decisions based on current and visually presented information.
Contact Us
If you're ready to learn more about how our expertise in Grafana can become your strategic advantage, leave us a message. We look forward to the opportunity to work with you!
Let's get started
Please leave your contacts, and we will get in touch with you within one business day.